Finding the right web hosting plan for your website can be difficult. To make the decision-making process easier, we're comparing shared hosting and reseller hosting, highlighting their benefits and drawbacks so you can select the best option according to your needs.
What Exactly is Shared Hosting?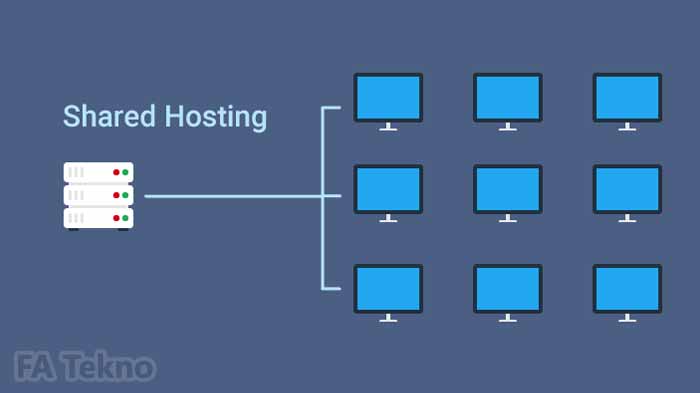 Shared hosting refers to a hosting environment in which many users are hosted on a single server. The resources of that server are shared, hence the name of the hosting solution. Shared plans are the cheapest alternative to web hosting.
Advantages of Shared Hosting
The most significant advantage of shared hosting is its low cost.
Shared hosting servers often provide unlimited bandwidth.
cPanel provides tools for managing media, tracking site statistics, creating email accounts, and securing websites with SSL.
The provider manages the website so you can focus on your business/website.
The "Additional domain" feature allows hosting of multiple domains on the same server.
Shared hosting provides plenty of disk space.
Disadvantages of Shared Hosting
Risk of server crashes when multiple websites are hosted on a single server.
Security breaches on one website (e.g. SQL injection attack) can compromise all other websites and files on the server.
A slight increase in traffic to one or more websites on the server can negatively impact the performance of your website.
What Exactly is Reseller Hosting?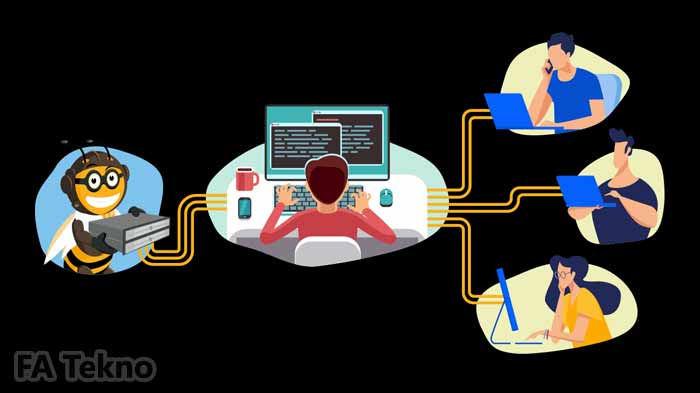 Reseller hosting allows users to purchase hosting resources at a wholesale price, package them and resell them to their own clients or use them to create a number of websites.
Advantages of Reseller Hosting
Increased flexibility and low-cost investment with reseller hosting.
Opportunity to earn extra money by selling dedicated IPs, SSL certificates, domains, VPS hosting, and other services.
Server maintenance is included in the hosting service package (protects the server from damage and ensures consistent upkeep).
More control and customization options, such as the ability to personalize the control panel's themes and user interface.
Disadvantages of Reseller Hosting
The server can be resold but is owned by the web hosting provider, limiting access to some extent.
Transferring entire client data during hosting provider change can be very difficult.
Reseller Hosting vs Shared Hosting
1. User
Shared hosting is ideal for individuals or small businesses looking for a simple website. Hosting companies handle technical aspects, allowing users to focus on website design, domain, email system, and business.
Reseller hosting, on the other hand, is ideal for entrepreneurs running multiple businesses or developers working with multiple clients.
By purchasing a set amount of resources from the host and reselling it, you gain control over server settings and domains. You will be able to set your own profit margin and sell hosting services under your own brand.
2. Safety
Shared hosting entails dividing server resources such as bandwidth, RAM, and memory. Because these resources are shared, if one website on the server suffers a security breach, all websites on that server are at risk.
Reseller hosting is a more sophisticated hosting solution, so it comes with higher security. Furthermore, the reseller can implement their own safety measures, which is not the case for shared hosting.
3. Management
The available management options determine the level of control a user has over the system. Users who use shared hosting have access to a cPanel, which allows them to manage SSL certificates, domains, FTP, databases, backups, and popular software such as WordPress.
Reseller hosting, on the other hand, provides users with a WHM (Web Host Manager) that includes all of the features of cPanel as well as additional capabilities such as managing servers, accounts, server alerts, granting and revoking permissions, generating and installing SSL certificates, and limiting user bandwidth.
4. Price
Shared hosting is the lowest tier of hosting, in terms of the price you pay and the resources you get. Since it is cheap, it comes with several limitations. However, it is still a great option for small size websites.
Because of the resources, features, and additional management services, reseller hosting plans are more expensive than shared hosting plans. This cost, however, can offset potential profit from reselling those resources.
Conclusion
The best option for you is determined by the level of control and management you desire, as well as the needs of your website. If you are creating your first website, shared hosting is a better option because the host handles resources, security, and administration, allowing you to focus on your website.
Reseller hosting, on the other hand, is better suited if you want to manage multiple websites or have multiple clients as a developer, as it provides a better admin panel, control over bandwidth and resource allocation, personalized server names, and usage limits.